There is no better way to escape modern life than to go

Back in time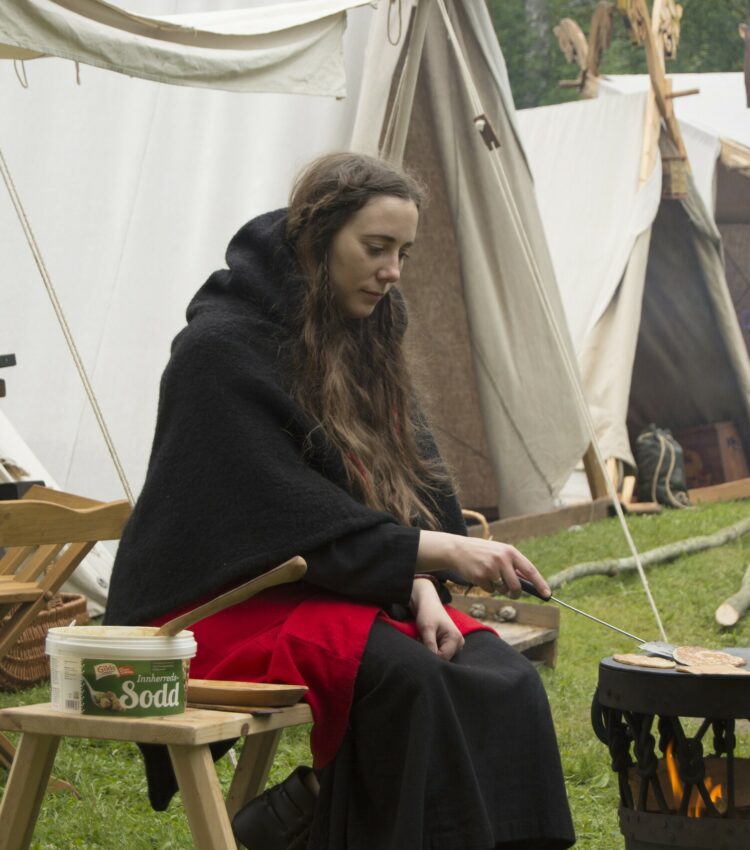 In the memory of our ancestors

Viking life
Modern society can be quite exhausting. We stress about everything and never really live in the moment. Going back in time and being a Viking from time to time can be extremely relaxing. And fun. The Viking society also seems very nice and welcoming, even for a shy person as me. I really do love it!
It is obvious that Vikings are very popular nowadays, especially because of the popular series "Vikings". That was what kind of drew me in in the first place too. I've always been kind of fascinated about the Vikings – my ancestors – and the time they lived in, but I never really tried to read up on it till recently.
I am maybe not the most active in the Viking community since I'm kind of new to it all and feel like it's a bit hard for me to plan to go to meetings. But it is definitely something I wish I had more time to be a part of.
Back in time

Viking meetings
Egge Viking days for children
This weekend we finally got the chance to go back in time again, at Egge Vikingfestival. This year they had extra focus on making the...
Egge Viking Festival 2017
Every two years Egge Viking festival is being held in Steinkjer. Thats where me and by husband was this weekend with out viking friends from...
Summer train (NRK-TV) at Steinkjer – Viking meeting
Norwegian television go on a trip across the country. Earlier they traveled by boat, but this year they traveled by train. The train stops at...
Viking Wedding on Stiklestadir
On the 13th august 2016, I got married to my wonderful man that I have been together with since 2009. We have been through so...
Viking Weekend at Jøa 2016
This weekend we met up with some other vikings at Jøa, a small island outside Namsos (it's also where my soon-to-be husband comes from). We...
Leikvin Viking Marked 2016
We decided to go to the viking marked in Møre with a few people from our local viking group. We arrived late at thursday and...